test - Getty Images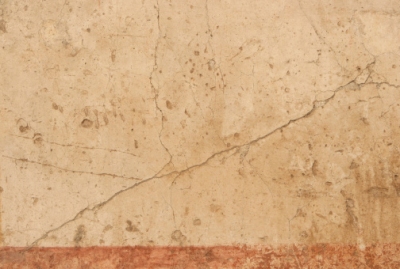 7 April 2014
getty images test 2 650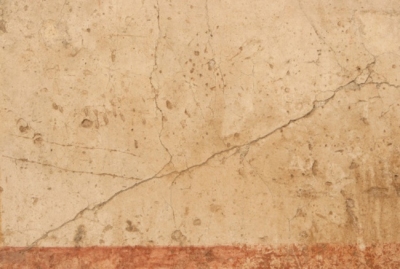 7 April 2014
Jewellery by Hannah Woodhouse

Jewellery by Hannah Woodhouse
Silver HAPPYnecklace by Hannah Woodhouse, the perfect way to say Happy Birthday or Christmas to your loved ones.
I started making simple jewellery pieces a couple of years ago as Christmas presents for my nephews and nieces and god-children....and it seems to have grown from there. I enjoy the challenge of working on a small scale (a change from big bronze lamps). The jewellery still has my stamp - simple, archaic, patinated to look old. I made up the word blong to describe what I like in jewellery terms - dark, oxydised silver, bronze, matt patinas.
Silver HAPPY! comes wrapped in tissue in a black velours pouch, ready to give to your loved one. Price £ 55 including p & p in Europe.
My jewellery is definitely blong! as opposed to bling!
Silver Happy Necklace by Hannah Woodhouse
Silver Happy Necklace by Hannah Woodhouse
Silver Ribbed Shell Necklace by Hannah Woodhouse
Silver ribbed shell necklace by Hannah Woodhouse
Silver Ribbed Shell Necklace by Hannah Woodhouse
19 November 2011
Welcome to Art Wall Lights
Welcome to our new website dedicated to hand made sculptural and architectural wall lights
Colours are muted, earthy and elegant. For the patinas & aged finishes I am inspired by lichen, old stone walls, rusty metal tools and other interesting objects found at the local brocantes here in France. I love all things rusty.
This wall in our courtyard is the perfect example of a "natural patina".
I find most of my inspiration in nature.
Famously bad at all things horticultural, we are attempting to grow our own veg this year, and despite the black fly (yes we are 100% organic) the broad beans from the garden are delicious. Lentil and broan bean soup for lunch these days....
Willy and I are enjoying the "brocante" season.
In Spring every village holds it's own brocante or "vide grenier" when the locals empty their attics and sell off their antique linen, family heirlooms, old tools and furniture. Tressle tables piled high line the village square or meander along a river bank. We lose ourselves for hours picking through piles of rusty metal, leather, trinkets and linen. Beats a Saturday afternoon in Ikea!
Last week-end we paid 2 euros for this old pressure gage. I'm thinking of making a mould of it, pouring it in bronze and using it as the head and torso for a sculpture - Wife of Oyster Bed Man.
To view Oyster Bed Man sculpture in bronze, visit www.hannahwoodhouse.com

The children keep asking us to take them to the beach, and we invariably reply "Oh just one more brocante..."
Here are James and Mattie on the beach, Mattie looking disconcertingly small behind James, as she was infact quite far away in the photo...
Here's another bit of great natural "patination" - these zebras with their amazing markings. I took the photo Mattie's birthday trip to the zoo at La Palmyre. I spent the day taking close-ups of animal skins whilst she fed pop corn to the giraffes.
30 May 2011
Artist in Light II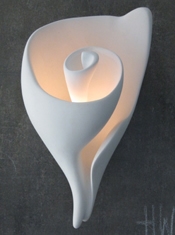 Hannah Woodhouse's works of art explore sculptural form through lighting. In this exhibition she studies the shapes and textures of the natural world and the human form. Her lamps appear as enigmatic and majestic figures rising up to greet the viewer in a haunting fashion.

Woodhouse creates her highly animated lamps in bronze and plaster. The archaic technique of lost-wax casting is used to work the bronze into limited edition pieces. Monumental, silent and powerful, her plaster lamps and wall sconces are like over-size shells, pods and bones. The plaster is left white to emphasise its brittle, bone-like quality.

Shades are sculpted with real petals, lime slices, bark paper, wire and fabric. Like the lamp bases they reflect Woodhouse's exceptional sense of balance and grace.

Before moving into sculpture Woodhouse worked for fashion designers Valentino and John Galliano. She has lived in Italy and France and is influenced by the work of sculptor Alberto Giacometti.

Woodhouse has a BA hons degree in French and Italian from Bristol University. In the early 1990's she learnt how to cast bronze and weld metal, doing specialist courses at The Henry Moore Foundation and Central St Martin's School of Art.

Woodhouse had a solo show at The Study in London in 1997 (Artist in Light 1). In 1998 she was invited to exhibit her work in Sotheby's Contemporary Decorative Arts exhibition. She now works in partnership with her husband William Denniston, from their home in Kennington, South West London.


1 March 2011
Art Wall Lights Exhibition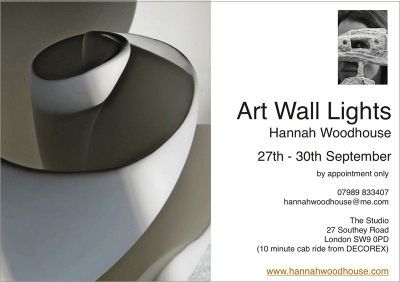 Art Wall Lights is an exciting new departure for Hannah. It marks the introduction of a new and bespoke service for interior designers and private clients, making custom made wall lights and appliques in plaster, bronze, rusted iron, leather and glass.
The Studio is situated in Vauxhall (nearest tube stations OVAL or STOCKWELL) or about 10 minutes cab ride from DECOREX in Chelsea.
Hannah is there every day from 9 am - 8 pm , Monday - Thursday this week.
If you have problems trying to contact the Studio, please call the landline 0207 7356027 as the orange coverage in the area has been disrupted this week.
If you cannot get through, JUST COME ALONG!
27 August 2010