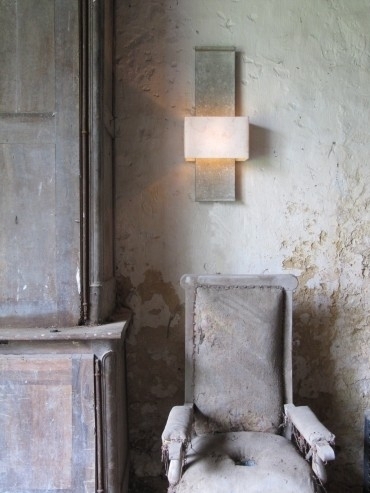 Nuit de Chine Hand Painted Wall Light
By Hannah Woodhouse
Available in Speckled French Grey or bespoke colours by arrangement. I hand paint each wall light individually using natural earth pigments. The lampshade is made from my trademark eucalyptus bark paper.
For bespoke colours please get in touch. I am currently hand painting some Nuit de Chine (for a s super yacht) to look like an old granite wall with lichen spots creeping across it. (See FINISHES).
Extra Tall H. 77 cm, Regular H. 70 cm or Compact H. 65 cm. Total protrusion incl. shade 16 cm.
Shade availabe in 2 sizes: Wide (36 cm) houses 2 bulbs or Regular (31 cm) houses 1 bulb.